Our Curriculum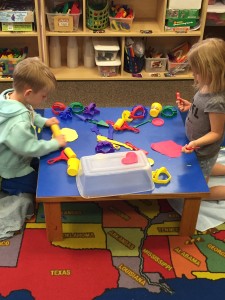 The Core Knowledge Preschool Sequence is based on the premise that there is a grade-by-grade core of common learning that is necessary to ensure a sound and comprehensive early childhood, pre-K and elementary education. There are nine domains of information covered on a weekly basis:
Autonomy and social skills
Work habits
Language
Mathematics
Orientation in time and space
Visual arts
Science
Music
Movement and coordination
Read more about our curriculum here
The Core Knowledge curriculum guides the planning of experiences and activities for preschool children by offering a coherent progression of skills in all the areas above. Play and learning go hand-in-hand at The Lawton-Taylor Academy.